VIDYANIKETAN SCHOOL is located in north-eastern region of state Maharastra, dhamangaon Railway . Founded in 2020 by Shri. Sharadji Agarwal and Shri. Rajendra.B.Joshi . The school strives to incorporate his educational approach into its day-to-day teaching process.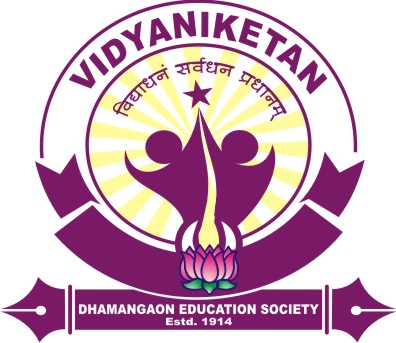 The quintessential Vidyaniketan School has children aged 6-9 in the Junior School and those aged 10-13 in the Middle School, all of whom learn in the same space. The best aspects of Vidyaniketan' and 'school' seamlessly blend to provide a nourishing space for learning. Each home is cared for by house teachers. This multi-age environment ensures a sibling atmosphere where students learn, not only from their teachers, but also from one another as well. A dynamic curriculum, free from the pressures of examinations, allows for an atmosphere of inspired teaching and passionate learning.
Students transit to a horizontal grade system in grades 9-12, known as the Senior School, wherein they are prepared to meet the requirements of a prescribed syllabus.
The school has contemporary and up-to-date facilities that provide a safe and secure living environment.
The school's greatest asset is its dedicated and talented faculty, who constantly challenge themselves and the students to participate completely in the symbiotic learning process.
Admissions for each academic year begin around the month of March of the preceding year. New students are chosen on the basis of academic ability, interests and skills as well as parental understanding and commitment to the unique pedagogy and vision of the school.